·
Silicon
paint AP
series
(More...)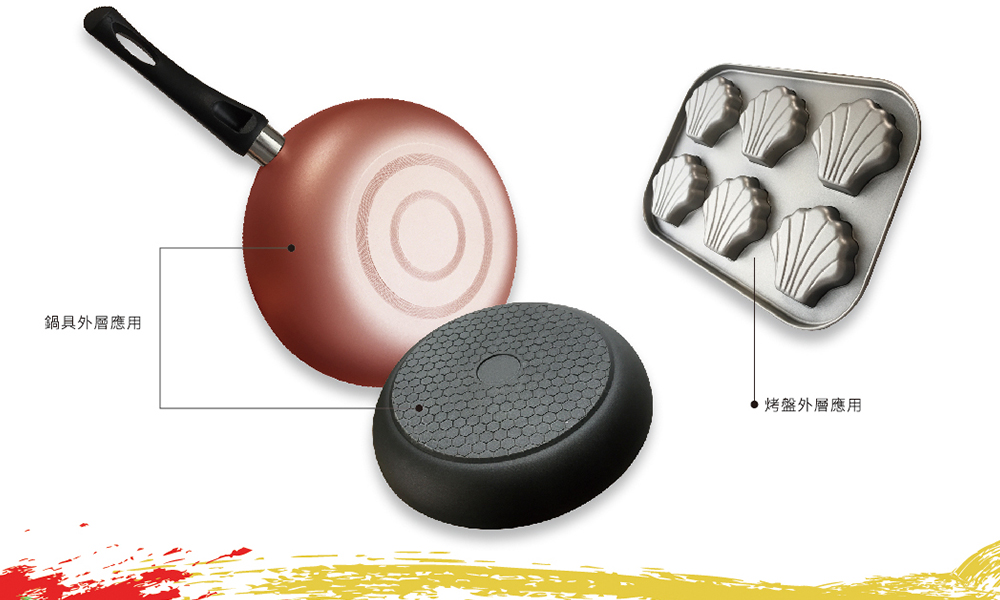 Paint Properties :
                          • The paints are made to four specifications according to different heat resistances.
                          • The heat durability and cost vary according to the amount of silicone applied.
                          • The heat-resistant capability and durability permit the use of relatively large applica - tions in metallic products, which include steel,
                          iron, aluminum,  as well as cookware(outer coating layer), baking pans (outer coating layer ), and bottle openers.
Advantages :      • Stability at high temperatures   • High-gloss-finish   • High toughness • Compliance with FDA and European regulations (meet the qualification)
                          • Unlimited color options by international color codes
Applications :    • Auto vehicle accessories   • Mechanical accessories   • Electronics appliances  • Metallic products   • Food contact materials

Typical Property Data










Paint  type

Oil-based

Heat durability

A: 200~220℃  Content on Silicon Solids 10%

B: 240~250℃  Content on Silicon Solids 30%

C: 250~260℃  Content on Silicon Solids 40%

D: 270~280℃  Content on Silicon Solids 50%

Solids content

45    士   2%

Suggested coating thickness

15 - 20µm

Coating layers

one coat

Gloss

high-gloss, semi-gloss, flat gloss (cust omized) 

Solidity

A: 170°C * 30 - 40   minutes

B: 260°C * 15 - 20   minutes

C: 260°C * 15 - 25   minutes

D: 270°C * 15 - 20   minutes